We had a litter born the day after Thanksgiving 2020!!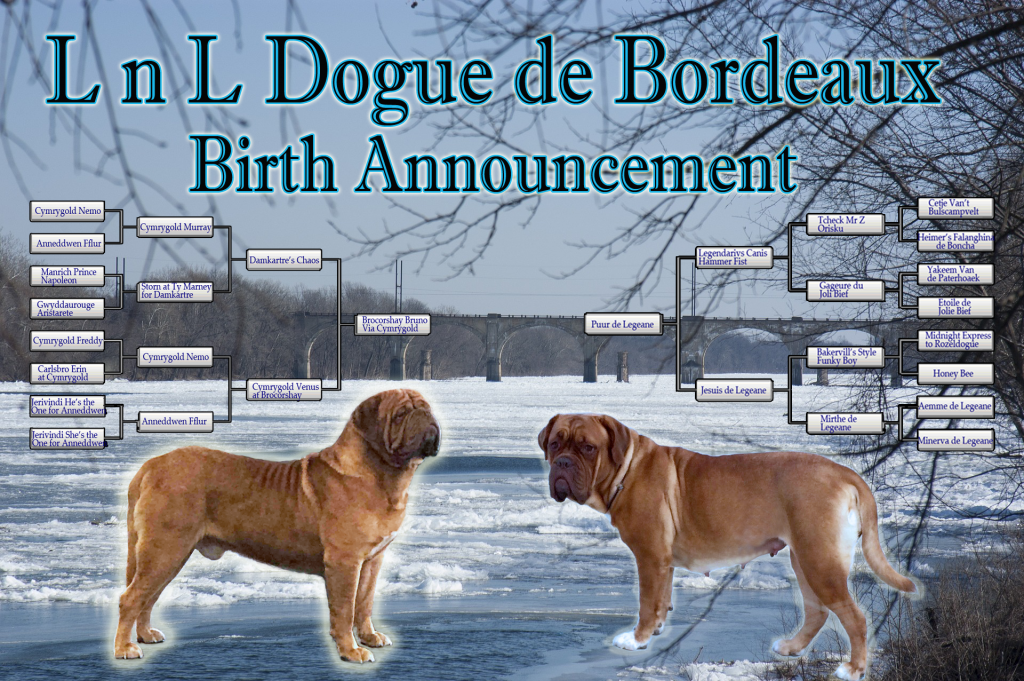 She made 6 beautiful puppies on Friday November 27, 2020.  She is proving to be an attentive doting mother.  
If you are interested in being a part of this litter's family, please complete the puppy application form.
These puppies have all already gone to their new families. 
Stay tuned… We may have some interesting news shortly!!!
Nessa and Beau's Litter
If you are interested in a being a part of this or an upcoming litter,
please complete our Puppy Application.
Let us know what you are looking for and when you are looking to purchase one.
We call everyone when we have a pregnancy confirmation as well as when we have puppies on the ground.
We do not take deposits until puppies are several weeks old.
We will not delete you off our waiting list until you tell us to.